Thursday, 16 July 2020
Read about the previous part of the journey in Arita and Imari here.
A beautiful breakfast before a journey
The next morning, our day started with a breakfast at the ryokan. Matsunoi (料理の宿 松の井) is a traditional Japanese ryokan with an onsen, and it is known for its excellent cuisine. The breakfast was beautifully set in a private room with a view of the garden. And of course, all the dishes were served in Karatsu ware. The wares had a warm presence and were nicely accompanying the food. I felt that the more I used them, the more I adored them. This breakfast in the ryokan made me feel an attachment to classic Karatsu ware.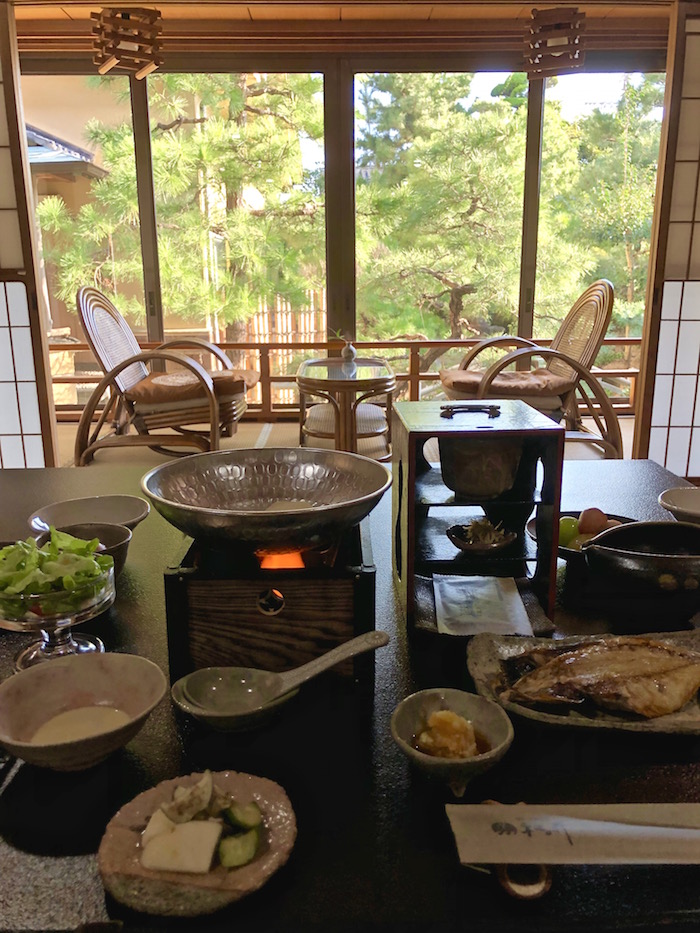 About the city of Karatsu
As we left the ryokan, we went to see the nearby Karatsu Peninsula and had a quick look at the famous pine grove called Nijinomatsubara (虹の松原). It runs along the peninsula for about 4.5 km and is one of popular visiting sites in Karatsu. After having travelled all the way here from the landlocked towns in the south, feeling the sea breeze in the morning made me realise how far we have come on this trip.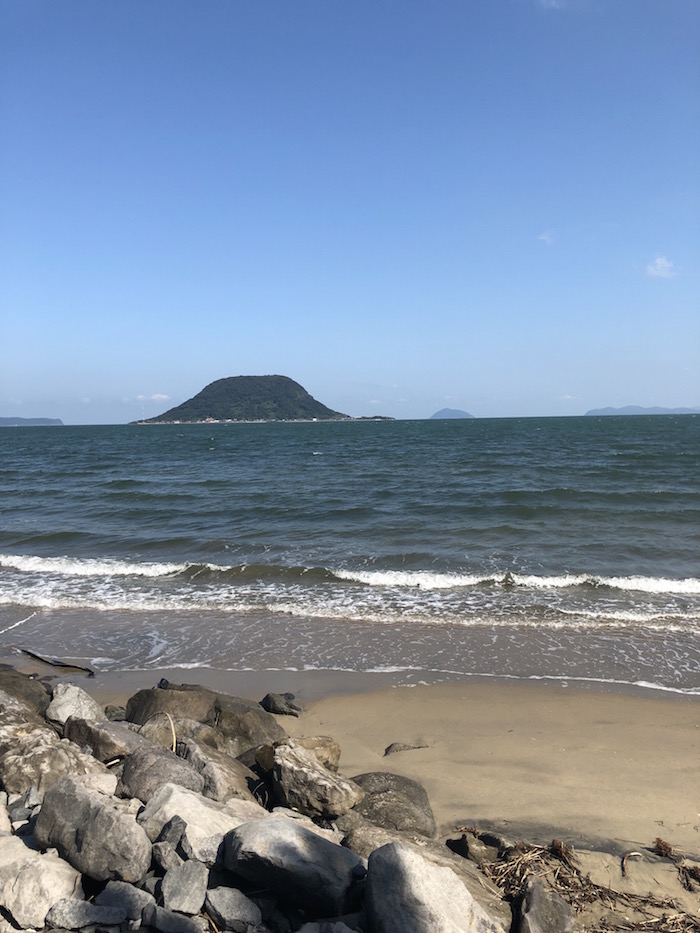 As you may have guessed from me mentioning the peninsula, Karatsu city is located by the sea, in the northern part of Saga prefecture. From the Edo period, the city flourished as a gateway to China and Korea. 
We went for a walk to explore the centre of the town. It was a medium-sized town, larger than all the towns we visited on this trip. There were a few ceramics shops in the centre and one big Pottery Gallery right next to the Karatsu station. After a few days of visiting kilns, this time we decided to simply visit the gallery. 
What is Karatsu pottery?
Pottery of Karatsu has developed for over 400 years. Unlike the opulent Arita ware of the earlier periods, Karatsu ware has been made for everyday use and includes a wide variety of items. It is also an earthenware rather than porcelain. Karatsu ware has been playing a vital role in the traditional Japanese tea ceremony and has been cherished by tea masters. With such history, it is no surprise that most tea bowls you can find are either Karatsu ware or inspired by it. Nowadays, there are about 70 kilns in this city.
At the Karatsu Pottery Gallery, which is located 1 minute away from Karatsu station, we discovered a variety of Karatsu wares. Even though most of the wares have a similar colour palette of the clay and glazes, the aesthetics of each kiln is quite diverse. It was the perfect place to learn the depth of Karatsu ware.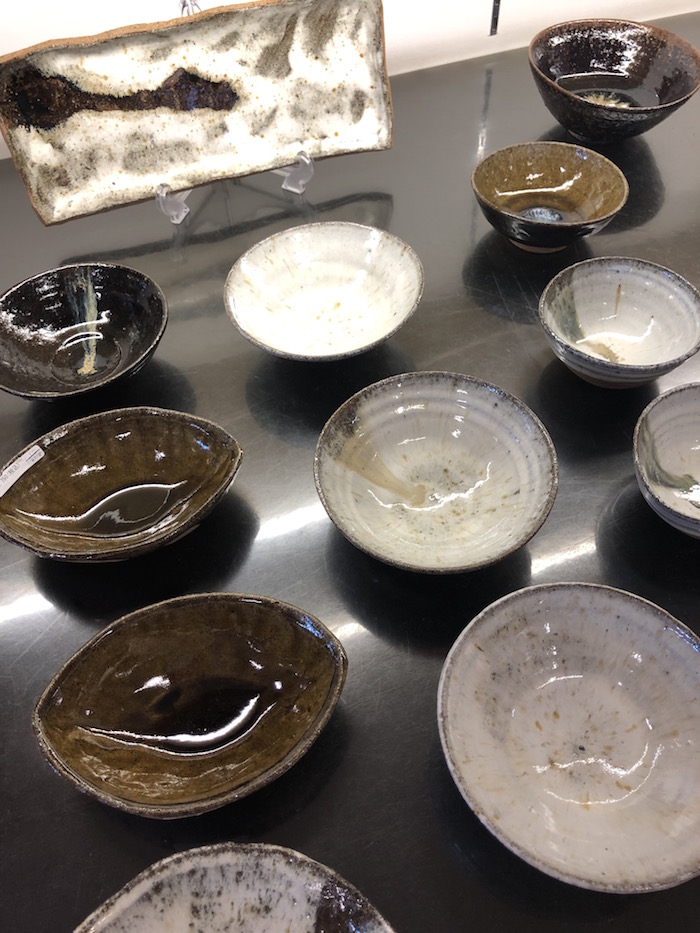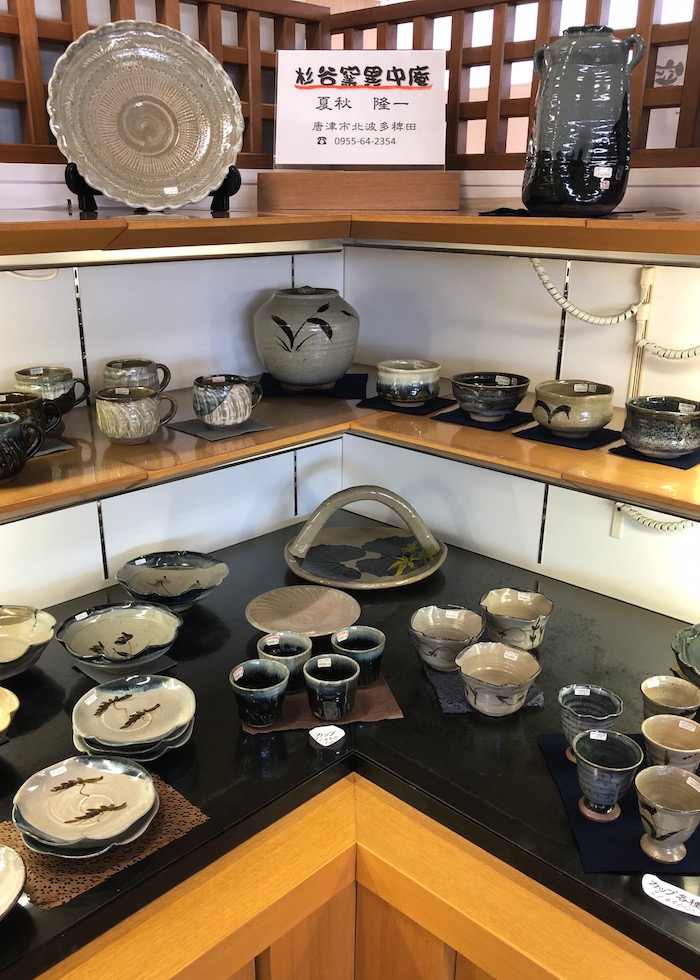 En route to Hakata
As much as we were enjoying our pottery journey, it had to come to an end. This time, we took a local train from Karatsu to Hakata, as we were hoping to see a great view on our way back. The train ran along the Karatsu Peninsula, and it took us almost 2 hours to get to Hakata. As it was a gorgeous day, we could admire the sea, beautifully shining in the sunlight. 
Exploring Ohori park
Since it was our first visit to Hakata (except our quick ramen stop on the first day), we wanted to explore the city before flying back to Tokyo. We went to Ohori park (大濠公園), where you can find a beautiful landscape in the middle of the city. A big pond covers the majority of the park, and there are walking and cycling paths running around it. Even though we were in a park, we could still feel an atmosphere of a big city.
The Japanese Garden
As we walked along, we found a traditional Japanese garden (大濠公園日本庭園). It was hidden behind walls, which made us curious to find out how it looks inside. Once we entered, a different world awaited us. We enjoyed listening to the sound of water gently flowing from place to place and looking at the scenery of a beautifully arranged stone garden. It was such a calming sanctuary. We even ran into a group of people doing a wedding photoshoot, wearing traditional attire. The whole experience made our park visit that little more special.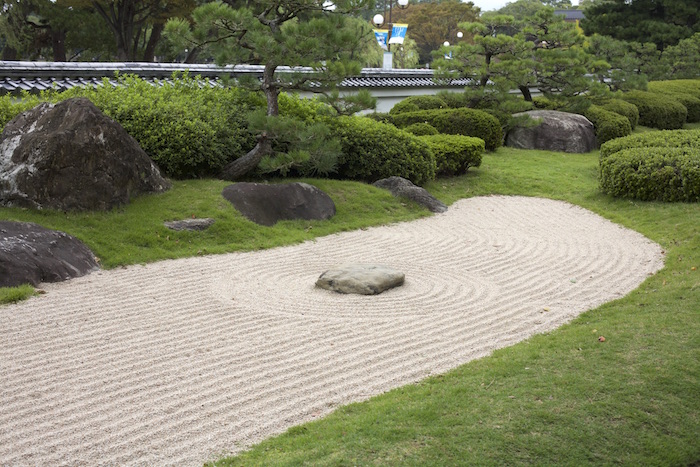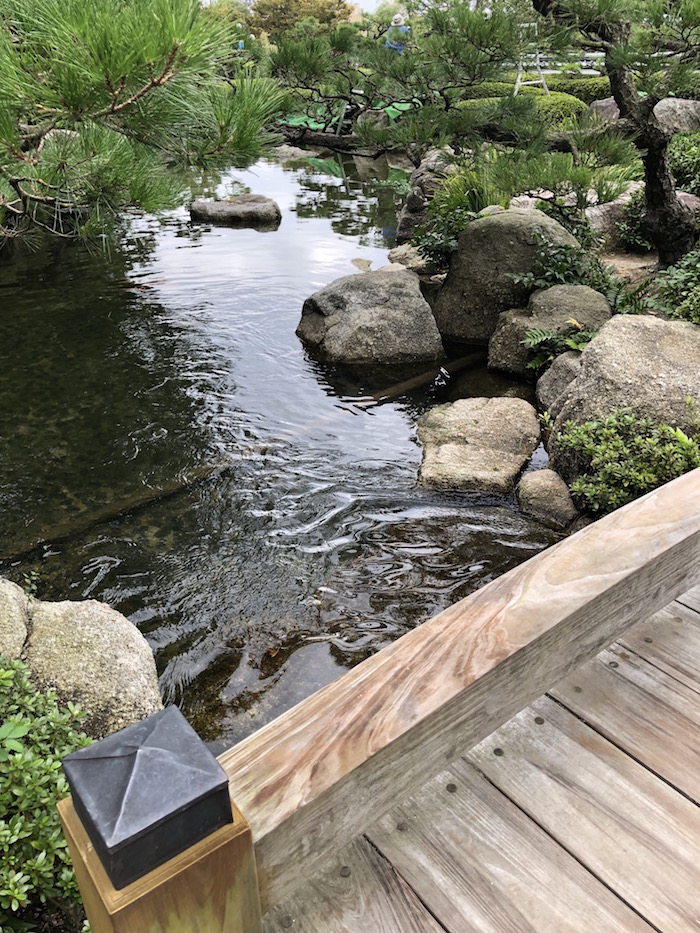 One more thing... a "delicious" airport
We chose to fly back from Hakata airport, the same one we came to on our flight from Tokyo, instead of Saga airport. As Hakata is the entrance of Kyushu island, its airport has many shops and a lot more flights to choose from. But there was more to this airport. We couldn't be happier when we found out about..... "The Ramen Runway"(ラーメン滑走路). 
The "runway" covers the half of the second floor of the airport, and as the name suggests, it has a great selection of ramen shops. Majority are from Fukuoka, but there are also a few from other parts of the country. We learnt about this runway before getting to Hakata, so we made sure to arrive earlier to enjoy a ramen before our flight. Seeing such selection of shops all in one place, we could easily imagine coming back to this airport quite often if we were living in the area. 
...and one more thing, a unique travel guide 
Let me share this wonderful guide book that I discovered on our journey. It is called "d-design travel" and features places and things through the perspective of long-lasting design. Good news is, it is written in both Japanese and English.
Each issue is dedicated to one prefecture, which allows you to get a deep insight into the area. What is unique about this book is how its contents are put together. The editor travels within the prefecture for a few months and writes journals from their visit. As they engage with local residents quite often, this gives a "real voice" of the place and people. The stories are very original and honest, so you can imagine how you would feel if you visit.
 
To tell you the truth, I found the Saga issue of this guide book in our hotel room at the Onsen Ryokan in Ureshino, and I really enjoyed it. The master of the ryokan was kind enough to offer me that copy to take home. This was another heart-warming experience of Kyushu culture. Since then, I've been following the series for planning my next travels in Japan.

And so, our journey came to an end. Thank you for following along. I hope you found something inspiring for your future travels!